NEXT ON MISS BJB'S SCHEDULE…
ON ANNOUNCED TUESDAYS
Miss BJB hosts Tru Testimonies Podcast which airs on select Tuesdays with a new episode on Spreaker, Google AND iHeartRadio!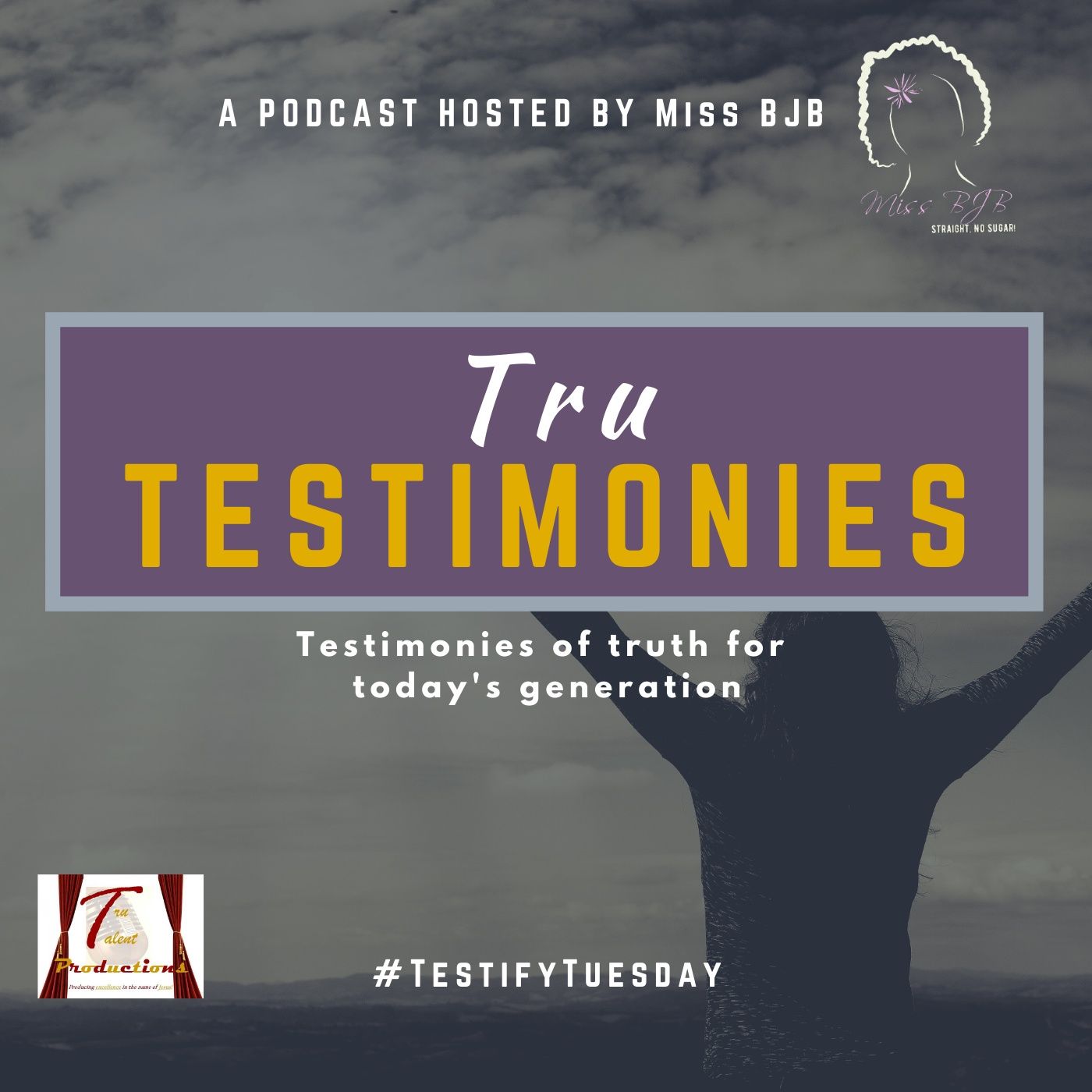 S3Ep05 – Know your IDENTITY with Miss BJB
–
Tru Testimonies
This episode is part of a special series for Identity Awareness Month 2020.
Listen to older episodes of
Tru Testimonies Podcast
on YouTube 
---
PAST EVENTS
TRU YOU DAY: A WOMEN'S DAY EMPOWERMENT 
June 29, 2019
Wonderful women joined Miss BJB for a summer day of real, release and reflection that promoted authenticity and self-love. There is so much to say about the success of this event, but I will keep it to a minimum.  This event in Hilliard, Ohio was one of a kind and Miss BJB was ecstatic to organize and host this event! Visit the event website for more information at Truyouday.weebly.com 
---
Self-Love Is Key Chat, Chew & Chill
February 2, 2019
Miss BJB enjoyed dinner with other Tru Divas at LongHorn Steakhouse in Gahanna, Ohio for fun, food and fellowship!  All who attended the free event received a gift. A great time was had to remind ladies to Love Yourself!
---
INVISIBLE SCARS BOOK RELEASE GATHERING
January 19, 2019
Miss BJB is releasing her sophomore book and accompanying spoken word album, "Invisible Scars: The Poetic Journey of Miss BJB" for her 35th birthday. This free event happened on Columbus, Ohio where Miss BJB was ready to speak on this book, recorded her testimony and served refreshments. The book + album releases at the end of the January 2019
---
PARTY WITH THE PRINCESSES
December 8, 2018
Miss BJB will sell books, mini Tru You Packages, and Welcome To Womanhood Starter Gift Packages at this event that empowers girls to have fun with and as the princesses they are!  Geared toward girls aged 3-7, but all are welcome to party (located in Columbus, Ohio), by purchasing tickets for Saturday, December 8th at The Event Studio from 1pm to 3:30pm.  It should be a lot of fun and an exciting event! My favorite princess, Tiana, will even be there!
---
FALL BACK WITH FEMERGY
November 3, 2018
Miss BJB sold books, Tru You Packages, and Welcome To Womanhood Starter Gift Packages at this event that empowered a generation of girls and women!  Girls (aged 11-18) learned more about Femergy programs (located in Columbus, Ohio), did crafts, yoga, shop and had fun on Saturday, November 3rd at Sharon Woods Spring Hollow Lodge from 10am to 1pm.  Also, this event collected toiletry items for teen girls to donate to the Star House.  It was a fun and exciting event! Miss BJB and Femergy will work together again one day!
---
INAUGURAL COMMENCEMENT ADDRESS
October 8, 2018
Better late than not at all… Thank you for watching Miss BJB as she gave her true commencement speech, "Touch The Bubbles" on Monday, October 8th to the class of 2018! Available for viewing on the DJ Ross YouTube channel at https://youtu.be/UC9umy8Ucs4
---
Dayton Book Expo 2018
Saturday, April 28, 2018
THANK YOU for supporting Miss BJB at the Dayton Book Expo (Dayton, Ohio) on April 28th from 11am until 4pm.  Her debut book, Miss BJB: Overcoming Mistaken Identity was on display and on sale for a special discount to all participants!  This was the perfect event for book lovers as there were several other authors there with their books!
View my author page and get more information on the Dayton Book Expo site: http://www.daytonbookexpo.com/djuana-ross
---
Official Book Release Celebration (Facebook Live)
THANK YOU for joining Miss BJB LIVE for the official release of Djuana M. Ross' book, "Miss BJB: Overcoming Mistaken Identity" on October 30th at 7pm EST!

Event Agenda:
-Spoken Word Reading
-Games & Prizes
-Q&A with the Author
-and more!
Books are still available for purchase in print and on Kindle on Amazon and at www.MissBJB.com/Books.